Putin spoke with Zelensky for the first time. The Kremlin claims that the telephone call was initiated by the Ukrainian side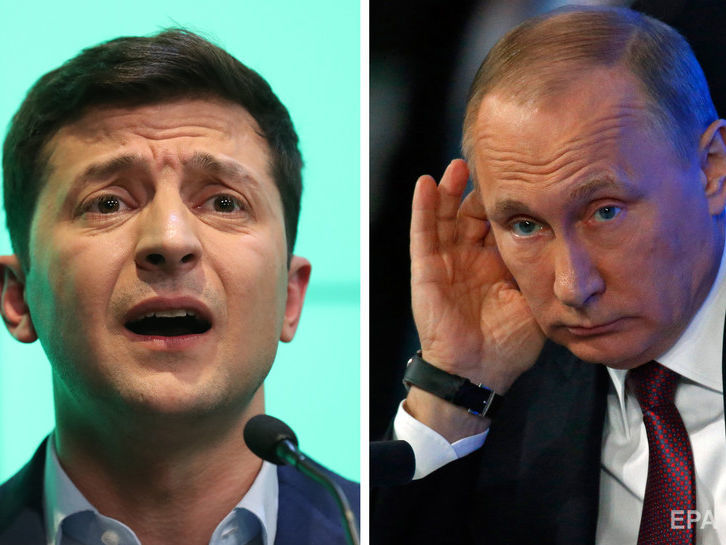 Putin did not rule out meeting with the President of Ukraine after the elections to the Rada
Photo: EPA
The Presidents of Ukraine and Russia Volodymyr Zelensky and Vladimir Putin talked on the phone and discussed situation in Donbass and exchange of detained persons, reported the Kremlin.
On July 11 a telephone conversation took place between the President of Ukraine Volodymyr Zelensky and the President of Russia Vladimir Putin, informs official Kremli site.
"They discussed ways to resolve the situation in South-Eastern Ukraine and joint work on returning of detained persons from both sides. They agreed to continue this work on experts' level. There was also a discussion on possibility of extended contacts in Normandy format" reads the report.
It was mentioned that the conversation was initialized by the Ukrainian counterparty.
It was the first dialog with Putin for Zelensky as the President of Ukraine.
On July 8 Zelensky offered Putin to arrange a negotiation in Minsk to settle situation in Donbass involving the leaders of the USA, the UK, Germany and France. The Kremlin replied that it would consider the offering.
The President of Belarus Aleksandr Lukashenko announced that he supports Zelensky's idea and Minsk is ready to host the meeting and negotiation.
Putin reckons that the meeting may be arranged after the election for Verkhovna Rada of Ukraine scheduled on July 21.