Russia Inflicted Losses On Ukraine For At Least $600 Billion - Zelensky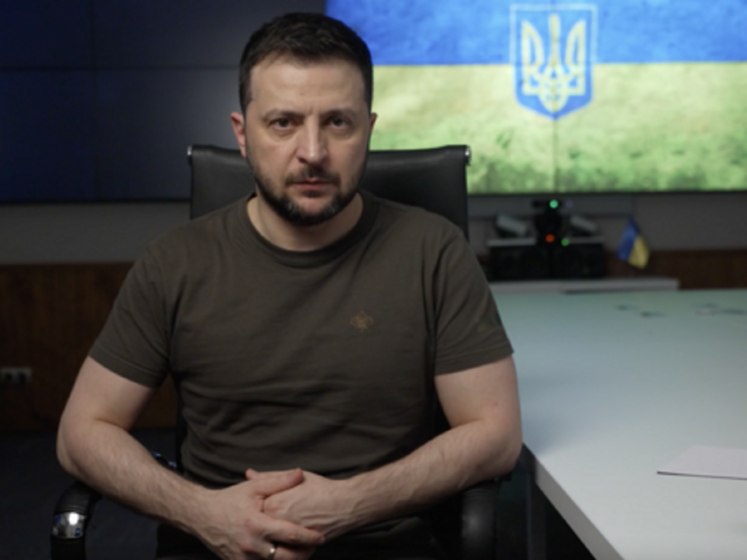 Zelensky: How much money is needed to restore entire cities? I do not think that in the 21st century in Europe and in the world someone calculated this
Фото: president.gov.ua
The amount of losses that the Russian Federation inflicted on Ukraine during the 70 days of a full-scale invasion is $600 billion, but it does not take into account data from the territories that are now occupied.
President of Ukraine Volodymyr Zelensky said this during an address to the participants of the Wall Street Journal CEO Council Summit session, the video was published on YouTube on the Office of the President channel.
"This is still preliminary. Because we don't know what happened in the cities that are now under occupation. For example, if we take Mariupol, a city with the population of half a million, there was the second largest metallurgical plant in Ukraine – Azovstal, which is protected by our heroically protected by our military through constant battles . "Mariupol has been completely destroyed. How much money is needed to restore cities, entire cities? I don't think that in the 21st century, in Europe and in the world, anyone has figured out what it means to completely restore a city where half a million people lived. I think it's a difficult task."
However, I am sure that after the victory we will do everything quickly enough," he said.
War of Russia against Ukraine. Main (updated)
\As of April 3, Ukraine's direct losses due to the invasion of Russian occupiers amounted to $565 billion, said Deputy Economy Minister of Ukraine Igor Dyadyura.
According to the Ministry of Economy, the rapid recovery of the Ukrainian economy after the war with Russia requires investments of $70 billion a year for at least 10 years.
Zelensky said on April 16 that Ukraine's state budget deficit is €7 billion a month. According to the calculations of the Ministry of Economy, this year the loss of Ukraine's GDP will amount to at least $112 billion, by 2030 - approximately $1.2 trillion.
The authorities intend to restore Ukraine primarily at the expense of the arrested assets of the Russian Federation, Prime Minister of Ukraine Denys Shmyhal said.