Shymkiv: Ukrainian pharma can join the health care reforming process. We can help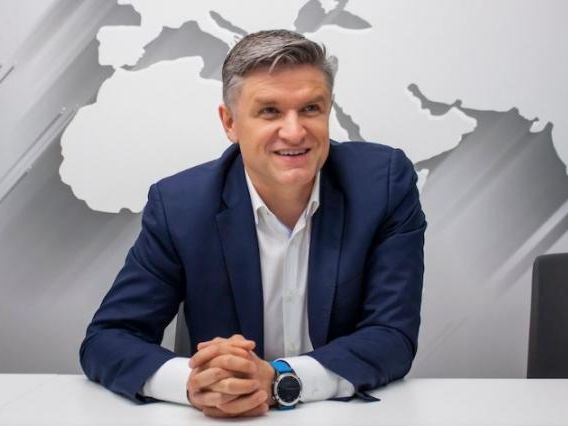 Dmytro Shymkiv: the state does not regulate this situation by no means, and the operators of the market find it hard to work in such circumstances
Photo: investory.news
Ukraine should develop own oncology agents production and revise legislation on patent terms. It would make treatment more affordable for the patients, says Dmytro Shymkiv, the chairman of the Executive Board of the managing company of the PrJSC "Pharmaceutical firm "Darnitsa".
The government should more actively involve the Ukrainian pharmaceuticals producers in the health care system reforming, but it requires changes of rules of engagement for the country's pharmaceuticals market. This was an opinion Dmytro Shymkiv, the chairman of the Executive Board of the managing company of the PrJSC "Pharmaceutical firm "Darnitsa", expressed during his speech on the Ukrainian Pharmaceutical Congress 2019 in Kyiv, "Цензор.НЕТ" reported.
"When we talk about the health care reform, we want to hear how the Ukrainian pharma can join the reforming process. We can help! Today if we look on majority of oncology agents, we see that we are buying it abroad, from an international pharma. Why should not we raise a question of strategic national project? Let's offer Ukrainian and international pharma to develop production in Ukraine," – said Shymkiv. 
He added that it is necessary to address the problem of terms for patents. So that the Ukrainian producers would be able to produce generics – authorized copies of the pharmaceutical agents and to commence development projects before patents' expiration date. It will allow patients to decrease the cost of medical treatment.   
"To keep their monopoly on the Ukraininan market, patent owners play a dirty game of baring other producers from starting developing similar agents," – the chairman explained.  
Shumkiv suggested that the state should legally limit registrations of the medical agents in the same segment, the way EU countries generally do it. 
"Nowadays a producer can be represented by several pharmaceutical agents in one segment. The state doesn't regulate this situation in any way, and the operators of the market find it hard to work in such circumstances", Shymkiv said, – "Several companies sign an agreement on their obligations concerning the production of certain type products. Therefore the state provides regulation and controls the prices." 
Dmytro Shymkiv used to work as a deputy head of the Presidential Administration of Ukraine from 2014 until 2018. Before that, he headed the Ukrainian branch of Microsoft Corporation. Dmytro Shymkiv took up the position of the chairman of the Executive Board at "Darnitsa" in September 2018.
PrJSC "Pharmaceutical firm "Darnitsa" was founded in 1930. The company is a leading producer of pharmaceuticals by volume in Ukraine. Company's portfolio includes more than 250 names of medical products.