"For the first time this issue, which is now called The World Ahead, will be published in Ukrainian. In it, we and our British colleagues gathered leaders of states and big companies to discuss what the global economy, the world of culture and technology will be like next year. Among them there is also the President of Ukraine, whose column will open the Ukrainian part of the project," said Vitaliy Sych, editor-in-chief of NV magazine, who presented the special project on December 16.

Experts expressed their forecasts in different spheres – healthcare, science, tourism and culture. President of Ukraine Volodymyr Zelensky wrote that the year 2022 will be decisive for Ukraine. The head of state is convinced that the fate of the country depends on the success of reforms and vaccination against COVID-19.

"Societies that remain behind in vaccination will also remain behind in economic development," the RBC-Ukraine news agency, whose journalists reviewed the full version of the issue, quoted Zelensky as saying.

Former U.S. Ambassador to Ukraine William Taylor considers it a priority to hold off another Russian invasion.

"The Ukrainian people are more united than ever in the fight against Russia," Taylor said.

The agency notes that much attention was paid by the speakers to technology and innovation.

"The Ukrainian IT sector has huge potential for development. Ukraine can become the biggest IT hub in Eastern Europe where products that will change the world will be created," said Mikhail Fedorov, Vice Prime Minister of Ukraine and Minister of Digital Transformation.

Darnitsa Group Chairman of the Board Dmytro Symkiv is convinced that Ukraine will finally have a chance to stop relying on fertile soil thanks to its trained workforce, world-class projects, leading financial services, and the gradual digitalization of industry along with healthy workaholism. "Darnitsa has been a major partner in the special project for all of its years."

"Fueled by innovation, the efficiency of traditional industries grows. I recall the pharmaceutical industry, which is close to me, fighting for the right to supply inexpensive drugs to the European Union. Moreover, Ukraine is ready to create an anticoronavirus hub, which in the future will be able to provide the entire region with vaccines and drugs against COVID-19," Shymkiv wrote.

In the British part of the special project, the experts also paid a lot of attention to COVID-19 and the global energy crisis, the confrontation between the United States and China, the political situation in the United States and its impact on the world, listed RBC-Ukraine.

"This country will remain a big state for many years to come, but how influential it will be depends not on its foreign policy, but on its ability to solve its own internal problems," said Francis Fukuyama, a well-known American philosopher, political economist and publicist, as well as a senior fellow at Stanford University.
---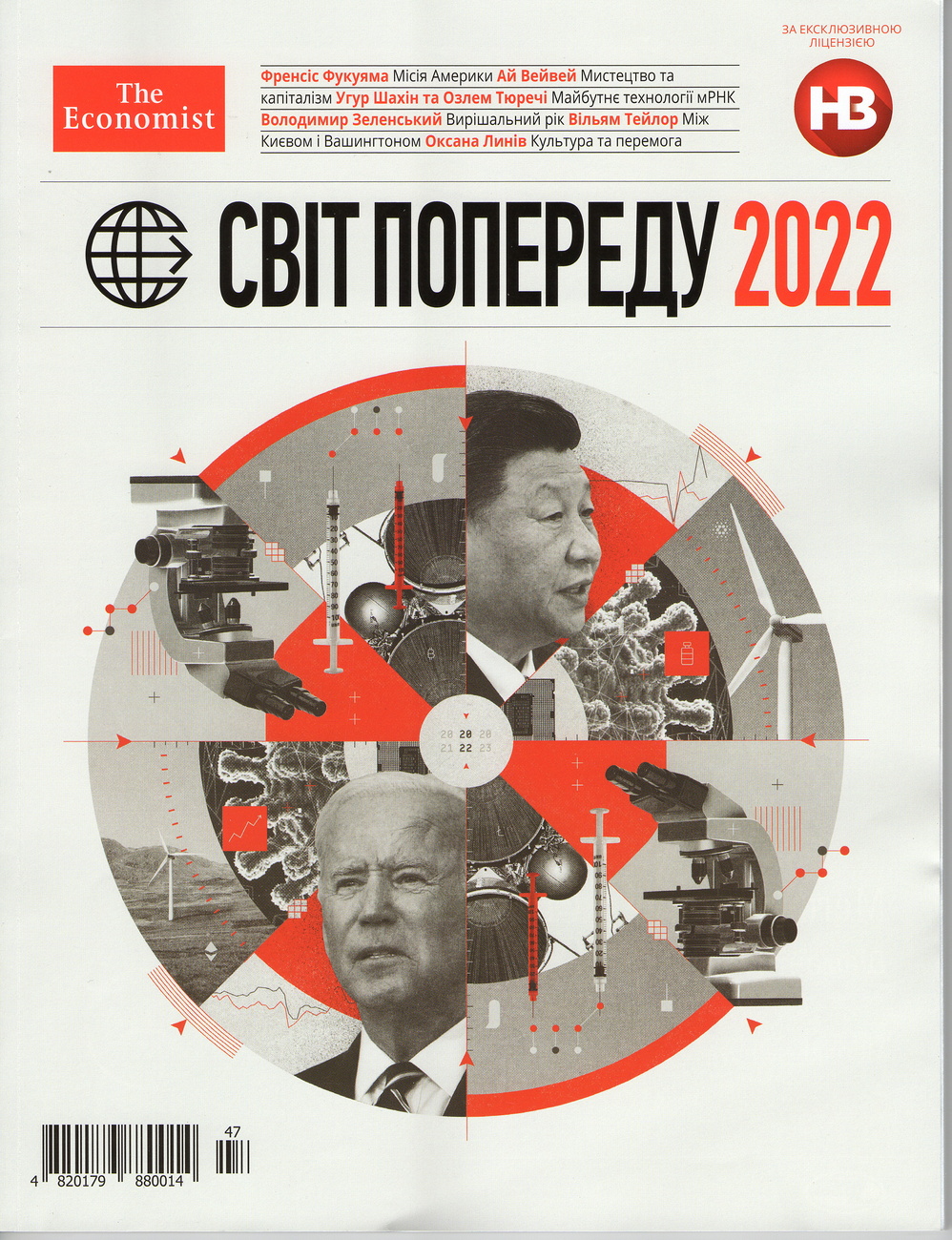 ---