"They Might Come Back." Zelensky Explained The Risks Of Ukraine In The Event Of A Breakthrough Of The Occupiers In Donbas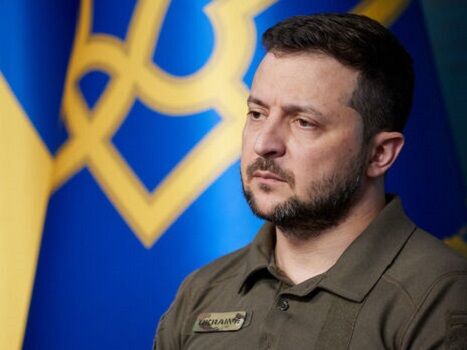 Zelensky: it is not known what to expect from the occupiers


Photo by president.gov.ua
The situation in Ukraine may worsen if the Russian invaders succeed in Donbas. President of Ukraine Volodymyr Zelensky told journalists about this on June 6, RBC-Ukraine reports.
"If there is a breakthrough in the Donbas, it will be very difficult for us, we can go somewhere further, if it can go south, missile attacks on the center, on our strategic enterprises. There may be a return to those territories that were partially occupied," - he said.
Zelensky stressed that "it is not known what to expect from the occupiers," so it is difficult to calculate Russia's plans. At the same time, the President of Ukraine considers it unlikely that the invaders will again invade Ukraine from Belarus.
"We are preparing for all the risks of an invasion, but so far our analysts, experts do not see real risks of a re-invasion from Belarus," Zelensky explained.
Russian President Vladimir Putin announced the invasion of Ukraine on February 24. Russian troops entered the territory of Ukraine from the north, south and east.
In early April, the Armed Forces of Ukraine expelled the invaders from the northern regions, now the fighting continues in the Donbass (most intensively), in the Kharkiv region and in the southern part of the country.
In early June, the most active battles take place in the Severodonetsk region of the Luhansk region - Zelensky considers this section of the front to be one of the most difficult.