Ukrainian pharmaceutical industry overcomes the coronacrisis challenges and continues the growth trend – research data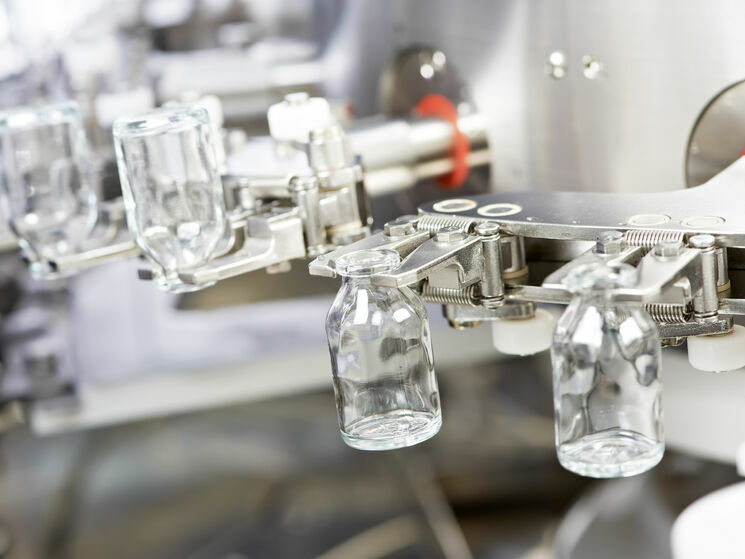 Pharma industry occupies one of the leading positions among other industries in terms of productivity
Photo: depositphotos.com
The pharmaceutical industry of Ukraine is now experiencing a significant rise – not only because its specifics of activities have allowed it to pass through the trials of 2020 more easily, but also due to the introduction of advanced production and management technologies. This is stated in the infographic guide Pharmaceutics of Ukraine 2021, which the Top Lead company prepared in partnership with the Darnitsa Pharmaceutical Company and with the support of the Business Views analytical project.
20 largest companies in the industry increased their sales over the past year; more than half of them increased their presence in the market; the volume of which, in general, was estimated by the experts of the guide at $4bn at the beginning of 2021.
According to the authors of the review, the average annual growth rate of the pharmacy segment, which was 12.6% before the start of the pandemic, slightly slowed down to 7.9%, this being almost a record figure, compared to the other sectors of the economy.
The Executive Chairman of Darnitsa Group, Dmytro Shymkiv, believes that both Ukrainian and global pharmaceutical industry is resistant to global economic shocks thanks to innovations, the press service of the company informed. Before the start of the pandemic, Ukrainian pharmaceutical companies invested a total of 1.5 billion UAH in the automation of production and digitalization of management processes, he said, and this made it possible to significantly increase labor efficiency and avoid drug shortages during the lockdown.
The CEO of Top Lead Stanislav Shum emphasized that pharma industry occupies one of the leading positions among other industries in terms of productivity: one employee accounts for almost 1.4 million UAH of GDP. Due to this, jobs in the pharmaceutical industry remain among the highest paid jobs, and this, in turn, attracts high-quality workforce.
In such favorable conditions, the share of the made in Ukraine medicines, as evidenced by data from the infographic guide Pharmaceutics of Ukraine 2021, has grown from 28% to 37% in monetary terms over the past 10 years. In addition, although drug imports dominate in foreign trade, export volumes have also increased significantly since 2015, reaching $235 million.
In addition to positive trends in the economic context, the authors of the guide also note an increase in the level of digitalization of the service component. This direction has also become more attractive for investments against the backdrop of the 2020 quarantine restrictions. In particular, we are talking about the transition to electronic document management, the gradual introduction of electronic prescriptions, and the popularization of online retail drug trade. According to experts' forecasts, cited in the study of Darnitsa and Business Views, the share of digital commerce in this area will reach at least 15% by 2026.
The authors of the guide point out that subject to following the established course – deepening legislative integration with the EU, reforming the health care system, developing public-private partnerships – the Ukrainian pharmaceutical industry will continue to realize its potential.