Zelensky reveals when oligarchs and corruption will be smashed in Ukraine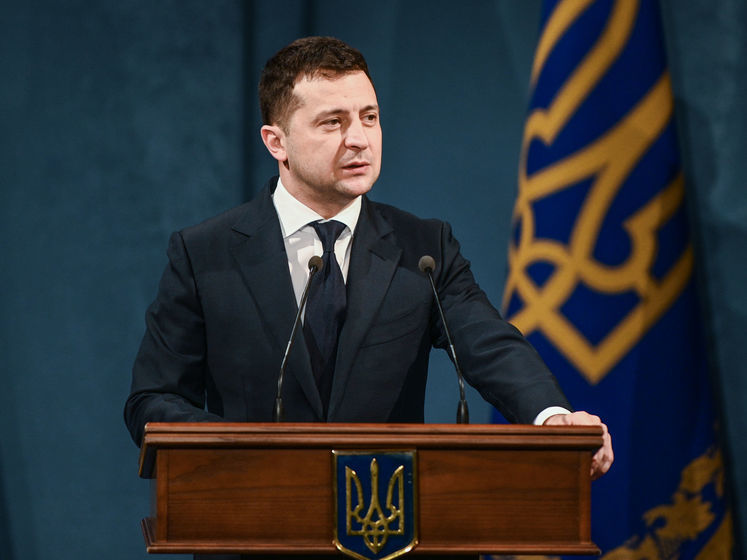 Kvartal 95 Studio where Zelensky worked before his presidency aired its programs on TV channel owned by Kolomoysky's media group


Photo: Office of the President of Ukraine / Facebook
In Ukraine, it is possible to defeat oligarchs if their representation in Verkhovna Rada would be limited and they would be deprived of control over information policies, declared President Volodymyr Zelensky.
Oligarchs are represented in the Verkhovna Rada of Ukraine and own all TV groups, stated the President of Ukraine Volodymyr Zelensky in an interview for The New York Times recorded on December 16. The Office of the President of Ukraine made the transcription of the conversation public on its site on December 19.   
"I told you that they have representation in the Verkhovna Rada, and unfortunately I have to ascertain that the owners of all the TV holdings today are large entrepreneurs that we are used to call "the oligarchs" – admitted the President of Ukraine.      
When the state manages to avoid it then Ukraine will defeat the oligarchs, emphasized Zelensky. According to Zelensky, in this world, there are two possible outcomes for oligarchs. 
"Oligarchs become large businesses. Then they do not influence neither politics nor media. Then, if they pay their taxes and create jobs, the state has perfect productive relationships with them. If financial groups acquire political influence, if they have media where they are not just minor shareholders but they control content and agenda, then they transform from entrepreneurs into oligarchs. And the state has to fight them," – he elaborated on his position.      
Before becoming the President of Ukraine in 2019, Zelensky worked at Kvartal 95 Studio that produced TV programs for 1+1 channel. The main owner of the 1+1 media holding is businessman Igor Kolomoisky. Zelensky also announced his bid for presidency on 1+1, and for the occasion, the channel changed the time of New Year's address by Petro Poroshenko who was the President of Ukraine at the time.       
In an interview for British newspaper The Gurdian published on the presidential web site on March 8, Zelensky declared that Kolomoisky does not call him and expects nothing from him.